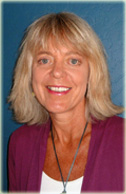 Services:


Miriam Ramsey, MA, LPC
Healing Arts

A Little About The Journey As I See It:
Life is truly a fascinating journey. I see the work of healing therapy as an invitation to more fully understand each of our own unique life journeys. This process involves committed exploration of self and relationship to others from the perspective of both our inner and outer worlds.
The work I do with others is based on the simple understanding that we are here to heal and transform. Simple, but not always easy. One of the gifts I bring to this work is an ability to provide a safe and creative environment in which to do this exploration. I listen deeply, witness, and am able to empathize with the experience of those I work with. As a counseling medium, I facilitate you in bridging the gap between seeing your motivations, dreams, and desires and those places in you that block, defend, and "get in the way". From that informed place we can work together, guided, toward setting clear intentions and making new conscious life choices.
Transformation occurs when you heal old wounds, unblock defended places, and change undesirable life patterns. Transformation means a life of joy, healthy relationship with those we love, and attunement to Divine grace. Isn't this what we all long for? I am grateful each day for the tools that I have been given and those beings I have the honor to work with.
To quote Angeles Arrien, author of "The Four Fold Way," the work of healing is:
To show up; choose to be present
To pay attention to what has heart and meaning
To tell the truth without blame and judgment
To be open to the outcome

miriam@3riversspirit.com
Phone: (541) 330-9782 ext. 6